Home
SIDERWIN concluding webinar 23rd March 2023 and Slides
SIDERWIN webinar 2021 recording available!
Development of new methodologie

S

for

I

n

D

ustrial CO2-fre

E

steel p

R

oduction by electro

WIN

ning
ΣIDERWIN

is a European project under the Horizon 2020 framework and the SPIRE initiative

Steel production represents 4% of Europe(27) CO2 emissions, and therefore CO2 mitigation in steel production is required.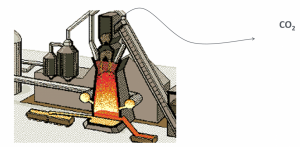 Based on this premise, ΣIDERWIN project proposes a breakthrough innovation, compared to the actual steel production process, bringing together steel making with electrochemical process. 
An electrolytic process, flexible enough to be supplied by renewable energies, will transform iron oxides, including those inside the byproducts from other metallurgies, into steel plate with a significant reduction of energy use.
This process decomposes under mild conditions but at intense reaction rates naturally occurring iron oxides such as hematite into iron metal and oxygen gas. By offering a CO2-free steel production process, the project will contribute to the reduction of the total greenhouse gas emissions. Compared to traditional steelmaking plants, this innovative technology has several positive impacts such as:
a reduction by 87% of the direct CO2 emissions,
a reduction by 31% of the direct energy use,
the ability to produce steel from by-products rich in iron oxides from non-ferrous metallurgy residues, and
an increased integration with renewable energies with a more flexible process.
The project is led by ArcelorMittal, the world's leading steel and mining company. The company has been working for 12 years on the development of the technology to bring it from the TRL 0 to TRL 4 through the manufacturing of 5 different pilots, proving the potential of the technology. With this solid background, ArcelorMittal surrounded by 11 additional innovative European partners, aims at developing a 3 metre-long new experimental pilot to validate the technology at TRL 6.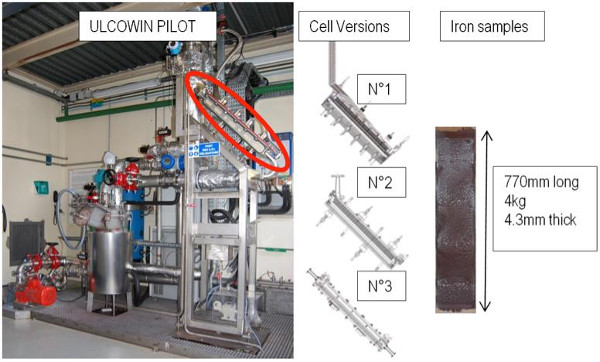 ULCOWIN pilot used in IERO project to validate the feasibility of the technology at TRL 4